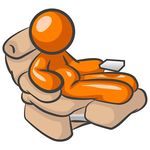 JobShuk member @gidonariel requested full transparency about the whys and hows of the new site design. He posed the request well, because the answer is not a pretty one, from a "good business" perspective.
Laziness!
While at one point, I commited my money, time and complete attention to JobShuk, I have since moved on to more lucrative endeavors. But I've been trained to continue what I start, and I still believe that with the right initiative and momentum, the overall goals for the site can be achieved.
But the existing site was outdated, and lacked many of the features needed in the modern web for success and the success of the members using it. Sadly, I didn't have the month to commit to development, nor the resources to maintain it for many years to come on my own.
And that's the power of open-source software! Thousands of developers worldwide working on a single project serving millions of users. It's really not a question of "should I participate in this project?" but "can this project deliver to me what I need at a minimal cost and minimal compromise?" What I mean is, there is so much functionality available, but some of it doesn't look or act exactly how I might have expected it.
For example, the ability to have users register and set up their own site in an instant (WordPress MU, aka MultiSite), or the social network features (BuddyPress) have been available for a few years, but they lacked some of the maturity and compatibility that they have today. We couldn't have used this project in 2007, but it's perfect for 2011 and beyond.
As I said, my laziness, or my lack of resources, really pushed me to start using WordPress now, as it required little effort, relatively speaking, to set up, and the same to maintain into the future.
Hmm, a website that's using cutting edge technology, easy to set up and maintain, requiring little time to manage, leaving me available to focus on what's working best to earn money? Zvi, you say, why are you keeping this from us? But I'm not! In fact, I've done the research and configurations so that you can set up the perfect site for your business using the same technology I'm using. How perfect!
If you install your own WordPress software on a web host, you still need to run feature and security updates, research the right plugins to acheive the features you want for your business web site, and then configure all those technical details to make sure the site is running consistantly and quickly (or hire someone to mange it for you).
If you use WordPress.com, you'll get the basic features for a blog and simple website, but won't get all the great features handpicked for your online business or business profile website.
When you use JobShuk's free account, you get instant access to an intimate business community social network (we're all "friends" here), a business profile which is the perfect starting point for your business' digital footprint, and a fully customizable WordPress site with all the bells and whistles you'll need for your small business, including e-commerce, social networking integration, and mobile access for you and your site visitors. Our Pro account, for as little as $4.99/month, lets you customize a little more and compromise a little less, on things such as your own domain name (eg www.example.com), custom theme (or choose one of the thousands of free themes online), and more plugins (with more being added every month).
Thanks for the question @gidonariel! Feel free to contact me further with any questions.