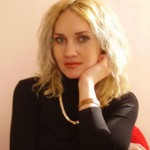 @marinaavramenko
active 7 years, 1 month ago
marinaavramenko
has been a member for
7 years, 11 months ago.
More Details
Business Category
Writing & Translation
Profile Details

 Marina Avramenko Email: translations@bendersky.org Tel: 050 670 3600Skype me:           Translation services:


    English-Russian and Russian-English translations of medical texts; legal documents;business literature;technical documentation.  To view my translations , please click any of the following links: legaltechnicalcontractualmedical

  See my resume

      Rates: USD 0.08 per word.       English tutoring:


   Preparation for TOEFL, IELTS tests.    Preparing for interviews at Canadian Embassy.

        Please call to arrange scheduling.        Rate: 80 NIS per hour.