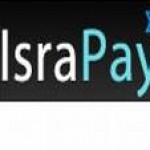 @motal7
active 5 years, 8 months ago
motal7
has been a member for
10 years, 8 months ago.
5
status updates (0 updates per day on average)
Minimum wage update – Oct 1st 2012 Great news for all salaried employees who earn minimum wages. After the govt. raised the v.a.t. and the latest price hikes in almost everything we buy, The minister of Industry, Trade and Labor, Shalom Simchon announced today that the minimum wages will be raised from October 1st, 2012. This is the last update […]
View
Sorry, there was no activity found. Please try a different filter.