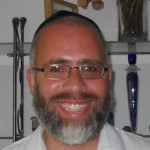 @pnuel
active 6 years, 10 months ago
pnuel
has been a member for
6 years, 11 months ago.
More Details
Business Category
Writing & Translation
Profile Details

I have been translating and editing sifrei kodesh for eleven years. Let me help make your Torah publication in English the best it could possibly be!

Ensure accuracy.

          Enhance style.

                   Render sentences and paragraphs more uniform and concise.