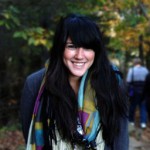 @tanyakanner
active 7 years, 3 months ago
tanyakanner
has been a member for
10 years ago.
More Details
Business Category
Design & Multimedia
Preferred Contact Info

tanya@tanyakanner.com, www.tanyakanner.com

Profile Details

Oh hello. I'm Tanya.

I'm a Graphic Designer & Illustrator currently living in Connecticut. Since completing a degree in Graphic Design & Visual Communications from The Toronto Art Institute in '08, I've worked in Publishing, Web Design and Illustration, and currently freelance for various companies and small businesses all over the world. When I'm not designing, I like to curl up on the couch with my hubs of three years, Oren, and watch some Master Chef.

Oh, and I really really want to someday be fixing up vintage cars in my garage. Shh.