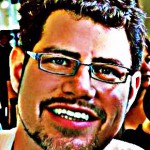 @zvi
active 1 month, 2 weeks ago
zvi
has been a member for
11 years, 6 months ago.
116
status updates (0.03 updates per day on average)
"Content Writing: I need a professional web-copy writer. I have a website that offers web design, web marketing, web development, and eCommerce. Our Niche is in WordPress, Volusion, and BigCommerce. We also do most eCommerce platforms and offer maintenance contracts. We need someone who can write for this niche and who can handle sales copy to […]
View
More Details
Preferred Contact Info

Email zvi@jobshuk.com

Profile Details

About Me

I'm 31 years old, married to the beautiful Meira (Harow), with 2 delicious kids and one on the way.

I made aliya in 2002 after college (Columbia University School of Engineering), and have served in the Israeli Army (Tzahal) and reserves.

I've been involved with web development and entrepreneurship since the age of 15, having built-up 2 web-based businesses prior to JobShuk, and worked for several other companies on both full-time and a freelance base.