.
10 Tips for Your Business Trip to Israel
.
Your Travel Agent Might Have Forgotten to Tell You
.
.
There are so many tips and pieces of advice which pertain to a business trip to Israel. For a full and comprehensive list, you may turn to such publications as Fodor's or Lonely Planet. In this article, I have decided to present 10 tips, pieces of advice of interest to the business traveler. Pieces of advice that you might not find in the other publications:
.
1) Passport Control at Ben-Gurion Airport. The Israeli passport stamp. It looks very nice in your passport! You can show it to friends. It can be an ever-lasting memento of your trip to the "Land of Milk and Honey." But wait! Keep one thing in mind: if your are planning to travel on to certain Arab or Muslim countries, you will be denied entry if you have an Israeli passport stamp. Examples of these countries include Syria, Lebanon, Yemen, Iran, Iraq and Saudi Arabia (to name but a few). If you will be visiting these countries, tell your Israeli Passport Control agent, "No stamp please!"
.

2) Old Meets New. The ancient: places like The Old City of Jerusalem, Acco, Yaffo (Jaffa) and Tsfat (Safed). Great places for tours through history. And the modern. In Israel, you will find all of the amenities of the modern world. Luxury hotels. Fine dining. The largest concentration of hi-tech companies of any country in the world. The second highest concentration of companies listed on NASDAQ. And if you need it, a health-care system second to no other in the world.
.
3) Security. Everywhere, I repeat, everywhere you go in Israel, you will find that security is common-place. From cafes to restaurants, malls to movie theatres, the opera to hospitals, places of business, museums, supermarkets and more. Ex-commandos with Uzis watching over you while you eat at an outdoor restaurant. Army veterans with Jericho 9mms making sure your shopping is a safe experience. You may find yourself tiring of opening your bags for inspection and passing through metal detectors, but you will also enjoy the safest period in Israel in decades! Security is for your benefit.
.
4) Soldiers, soldiers everywhere. Everywhere you go in Israel you will find armed soldiers. Men, women. Some looking so young you'd swear they must still be in high school. On duty. Off duty: traveling to base or home. At the beach. Shopping at the mall. All armed. And if something happens, all there for your protection. Again, in Israel right now, you will enjoy a period of tranquility and safety!
.
5) Diversity. In Israel, you will find a true melting pot, a country of unparalleled diversity. Arabs. Muslims. Christians. Druse. Bedouin. And Jews from every corner of the world: India. China. Russia. The U.S. Australia. Iran. Syria. Yemen. There are literally Jews who have immigrated from every country on earth.
.
Ethiopia: Operations "Solomon" and "Moses," secret, lightning-fast airlifts organized by Mossad, airlifted tens of thousands of Ethiopian Jews to a new life in Israel. Passenger jets landing in the desert in the middle of the night to meet Ethiopians who had trekked in secret for weeks, troops and rebels on their tails. As danger was closing in in April 1991, at the end of a 36-hour saga which saw 15,000 Ethiopians rescued, a world record was set when a single El Al 747 carried 1,122 passengers to Israel!
.
6) Time. Time in the Middle East in general may not be the kind of time you are used to. A business meeting or appointment set for 10 a.m. can just as easily get started at 10:45. It's just the way things tend to be here. It can be frustrating for the uninitiated! The best advice? Be on time but expect your counterpart might be late. Bring a newspaper, book or some music. You might find yourself waiting a bit.
.
Also keep in mind the timing of business life in Israel. The work-week begins on Sunday and ends on Friday. For more and more people, Friday is now a day off from work. In much of Israel, things close down for the Jewish Sabbath, or "Shabbat" as it's called here (Friday at sunset until one hour past sunset on Saturday). In Jerusalem in particular, you will find this to be the case. The city becomes a virtual ghost-town for 24-hours. Businesses, bars, clubs, restaurants, museums, public transportation and more all grind to a halt. As a business traveler, you might find things very quiet!
.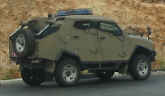 7) Driving & Car Rental. Don't, I repeat don't pull over to the side of the road every time you see a police car or army jeep behind you with lights flashing. You will find yourself needlessly pulling over hundreds of times a day. Israeli security forces drive with lights flashing all of the time. If they want you to pull over, they will signal you with their siren. Military and police checkpoints are also a frequent fact of life here; nothing to worry about though…pull over, smile and say Shalom! Also, when renting a car, tell the agent everywhere you plan to drive. Most rental insurance does not provide coverage beyond the "Green Line" (the 1967 borders).
.
8) Dress. Necktie? 3-piece suit? Woman's business suit? Not so fast. In Israel, business dress is often function over form. It is usually much more casual than in most western countries. Have a meeting with the president of a hi-tech company? Don't be at all surprised or offended if he meets you wearing a pair of jeans and a shirt that's not tucked in. Wearing a tie? You might be the only one in the meeting with one.
.
9) The Sabra. It is a huge cliche in Israel, but one worth repeating for the visitor. Israelis are often described as being similar to the Sabra fruit. A bit prickly on the outside but sweet on the inside. War, terror and the memories of the Holocaust have shaped the mentality of most Israelis. It has given them a tough exterior. But inside, you will find most people very helpful, quite easy-going, inviting, hospitable…and as a business traveler, you will find that most Israelis have at least passable English, though most can communicate quite well.
.
10) Prices. Souvenirs. Mementos. Gifts for family. Keep in mind: much of Israeli commerce is based on the "shuk" or "souk" mentality. Prices are often not listed. And prices are often not fixed, particulary for souvenirs. Bring your best negotiating skills to bear. Shop around. And when you find what you're looking for, bargain! Never pay the listed price!
.
.
Israel is a vacationer's paradise. From the Red Sea resort of Eilat to the Dead Sea. From skiing on The Golan's Mount Hermon to the Kinneret (the Sea of Galilee). Megido (Armageddon). Masada. Christian, Muslim and Jewish Holy sites. Tel Aviv. Haifa. Bethlehem. Nazareth. And more!
.
Israel is also a fantastic place to do business! And with a little preparation and some knowledge of the system, you can maximize the potential of your trip!
.
.
________________________________
.
Yonatan Maisel is a professional writer, author and business blogger. He lives in Jerusalem.